MINURSO :Job vacancy : Receiving and Inspection Assistant. The deadline:29 February, 2010


Invites applications for the post of:
Receiving and Inspection Assistant
Interested candidates should complete the attached United Nations Personal History form (P.11) in English and forward it electronically to the following email address: minurso-vacancies@un.org.
Applicants should indicate the vacancy announcement number on their application and in the subject line of their email transmission. Incomplete P-11 s will not be processed. Separate applications should be submitted, if applying for more than one position.
Please find below current vacancies at MINURSO :
Vacancy ID : MINURSO-10-L-001
Description : Receiving and Inspection Assistant GL-4 (Laayoune)
Closing Date : 29 February, 2010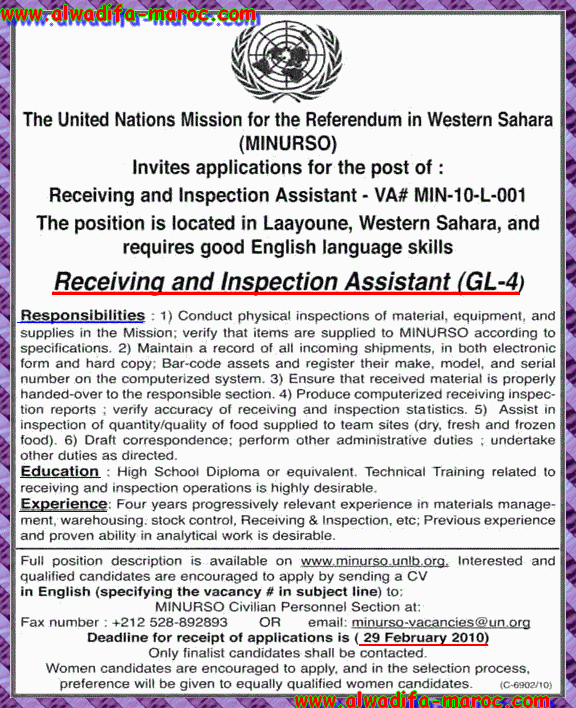 ***************
site web : http://www.alwadifa-maroc.com/
e-mail : alwadifa@hotmail.com